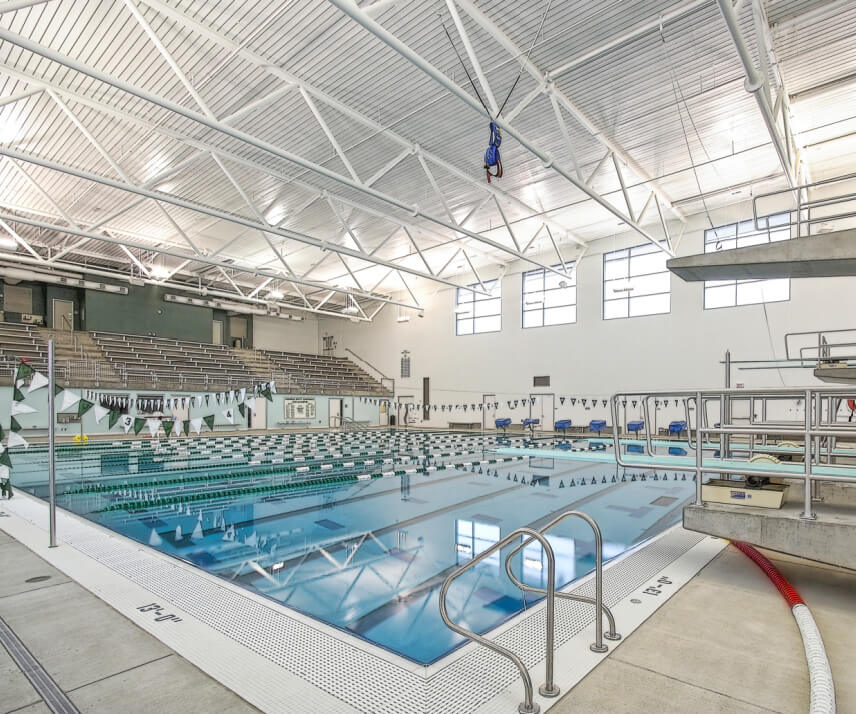 PATTONVILLE SCHOOL DISTRICT
Natatorium & Grandstand
Phase one of the project included a new home grandstand and visitor bleachers at the outdoor athletic stadium. The existing playing field was replaced with an artificial turf field, and the existing running track was replaced with a new track, shot put, long jump, high jump and pole vault area. The first phase also included new locker rooms for home and away athletes, a new ticket building, concession stand area and the expansion and renovation of the existing parking area.
The second phase consisted of the construction of the natatorium.
The new 398-seat natatorium facility features 11 swim lanes, two one-meter diving boards, a three-meter platform and a five-meter platform. The 11 lanes allows the pool to be 25 yards by 25 meters for competitive swimming. The 32,516 SF facility also features a new lobby and is connected to the existing high school building via a connecting corridor with an open courtyard. Locker rooms, a "wet" classroom and a multipurpose room were also included in the natatorium.