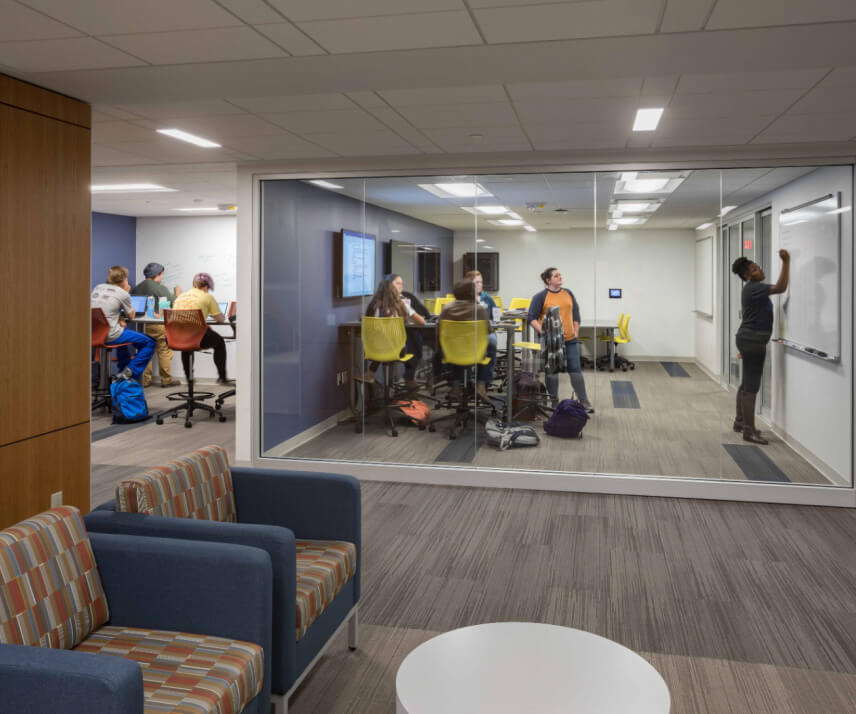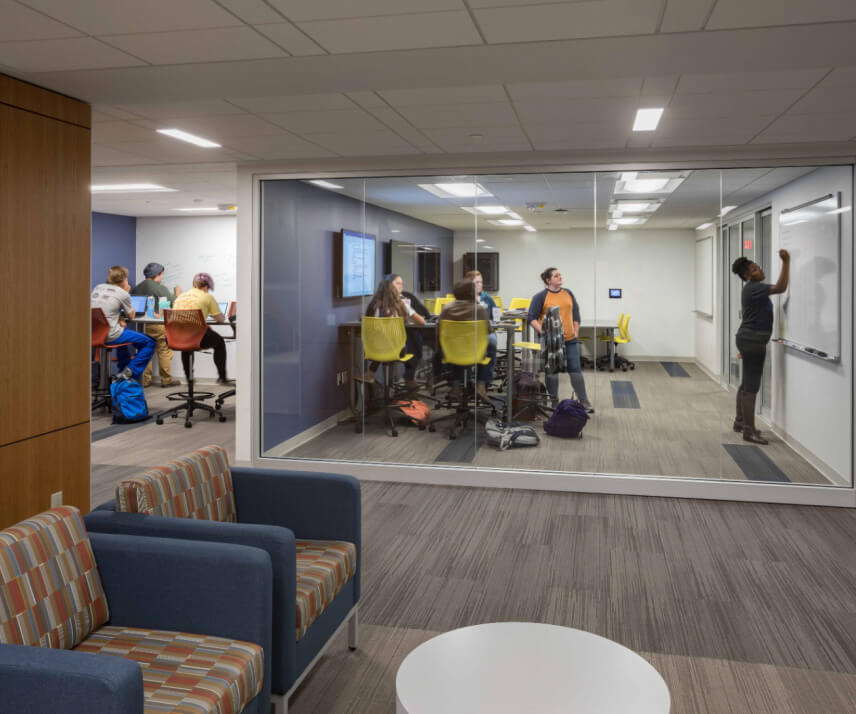 MILLIKIN UNIVERSITY
University Commons
The University Commons project consisted of renovating and reconfiguring the existing Staley Library and building a large addition to the structure.
The University Commons features the Staley Library, a new Oberhelman Center for Leadership Performance, the WJMU radio station, a New Technologies Studio and the University's Math Center, Writing Center and Media Arts Center.
The expanded University Commons features space for dining areas including a marketplace food court, a grill/bistro, a cafe and a large, dividable conference/banquet space. Other features include the Center for International Education, Student Success Center and Office of Inclusion.