COMMITTMENT TO SAFETY
Our objective is to continue to achieve the best safety performance in the business.
We provide our owners with quality projects, built on time, within budget and safely. It is our mission to fulfill all of these values without sacrificing one for the other. To achieve this mission we provide our greatest assets, our people, with the best equipment and training.
For each project, a site-specific safety plan is developed. In addition to our plan, communication will be open and ongoing between the project team and the Owner to make this a successful and safe building program.
S. M. Wilson will only issue work to subcontractors deemed safe by our high safety standards. In order to bid on any S. M. Wilson project, subcontractors are required to submit a safety pre-qualification assessment that reviews OSHA logs, EMR and a written safety plan.
S. M. Wilson's EMR is consistently in the 0.6 – 0.7 range, well below the industry average of 1, and our team has been recognized time and time again by the AGC of MO for our safety record.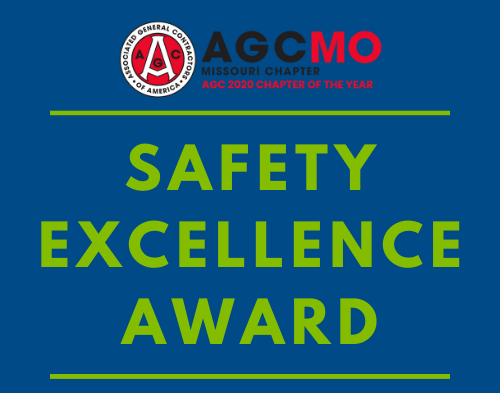 Contact: Tom Burns, CSP, Director of Safety for more information on S. M. Wilson's safety policies.
Tom.Burns@smwilson.com
| 314.645.9595