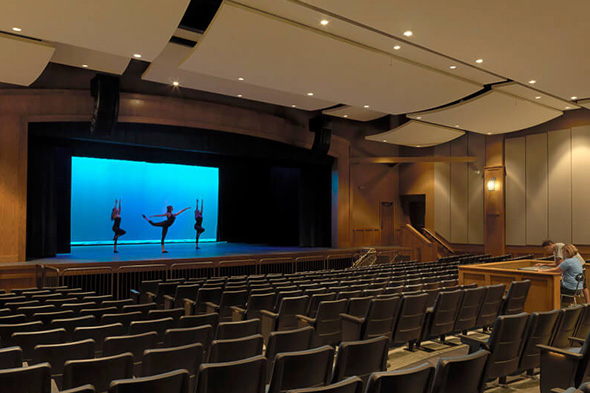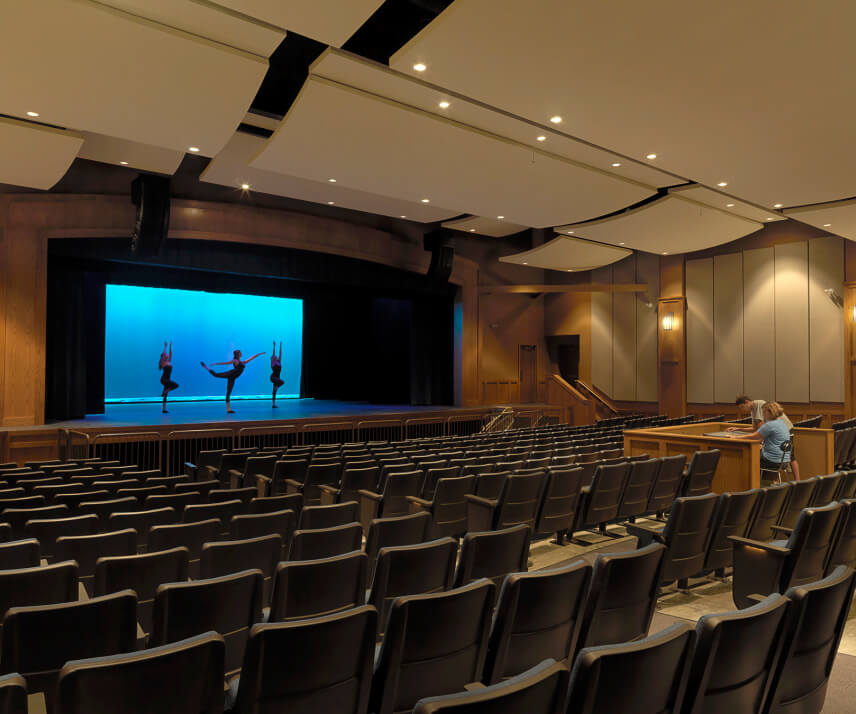 LADUE SCHOOL DISTRICT
Building Program
The building program consisted of additions and renovations at four elementary schools, as well as additions and renovations at Ladue Middle School and Ladue Horton Watkins High School. Funding for the project was included in Proposition K.
Renovations at the four elementary schools included classroom reconfigurations and kitchen renovations including new food service equipment. Ladue Middle School received a 30,000 SF classroom addition. Additionally, construction at the middle school included a cafeteria addition, kitchen renovation including all new food service equipment and complete mechanical/electrical/fire alarm renovations.
Ladue Horton Watkins High School's theater auditorium and athletic fields were also renovated as part of the building program. The existing 20,000 SF theater auditorium was reconstructed with an expanded lobby area as well as a black box theatre, scene shop addition and 720 new auditorium seats.
Since this project, S. M. Wilson has been hired by the District an additional four times.