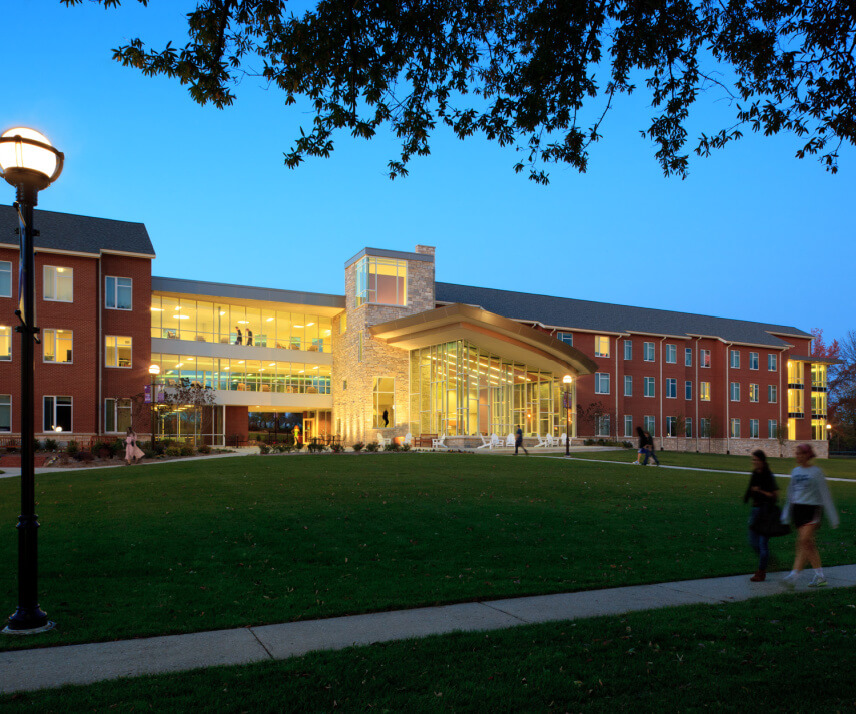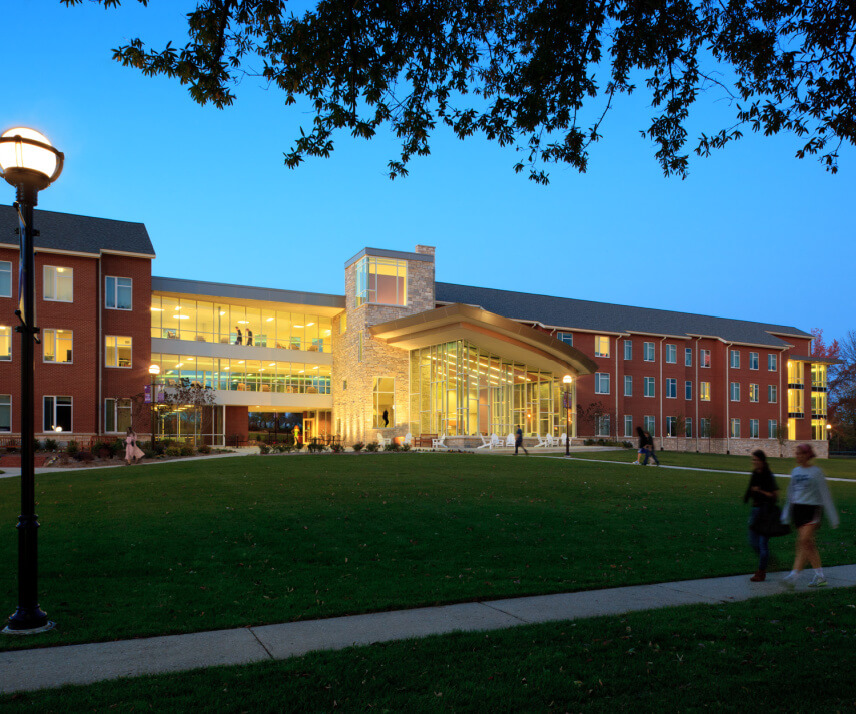 MCKENDREE UNIVERSITY
New Residence Hall
The 75,000 SF facility has two new resident halls for approximately 200 students and includes two separate three-story residence wings, connected by a two-story bridge with floor-to-ceiling glass windows. Social functions can be hosted in the bridge's open floor-plan design. The first-floor of the bridge also houses a lounge for residents.
Residence hall floor-plans were designed to give students three choices of living quarters: four single-occupancy bedrooms with one bath per suite, two double-occupancy bedrooms with one bath per suite or single bedroom units with a bath. All residential suites feature a living room and kitchenette area. Each residential wing also includes a laundry room, study lounges and a fitness room.
The project also included a renovation to the campus' existing Ames Dining Hall.