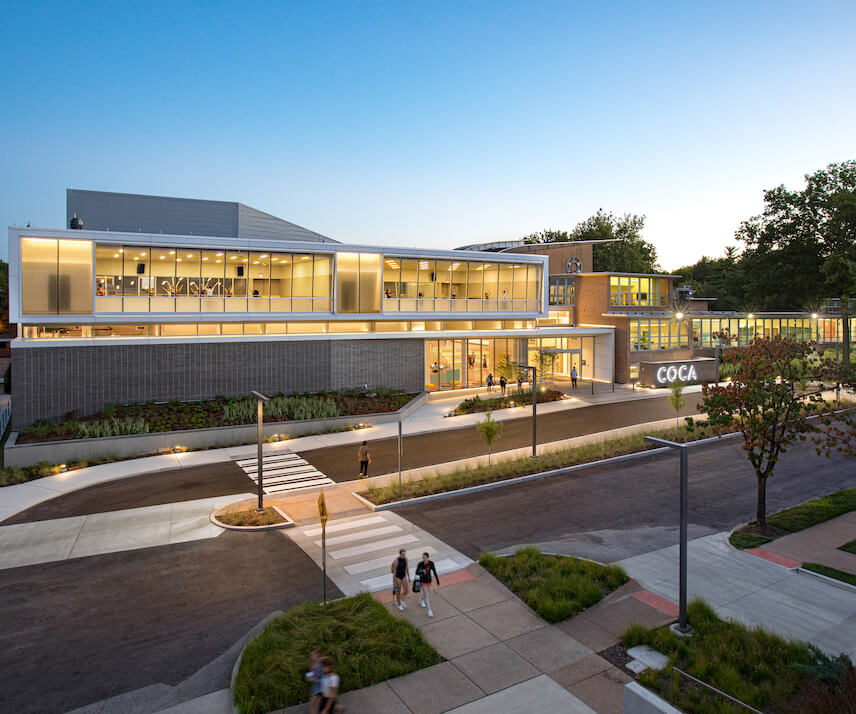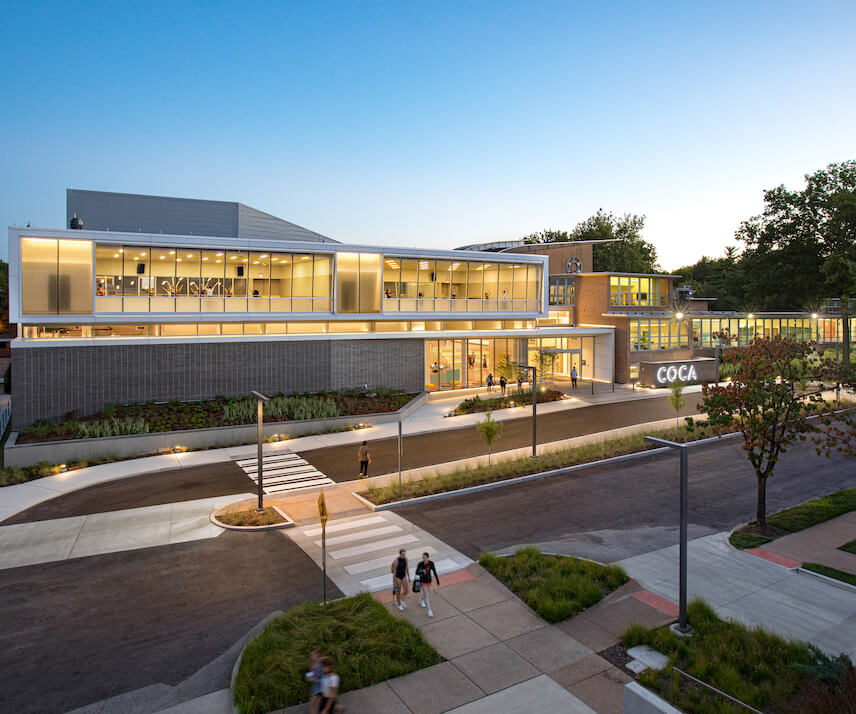 COCA
Facility Expansion
S. M. Wilson was once again selected to provide construction services on COCA's second expansion, having previously constructed COCA's 11,000 SF addition.
The $28 million renovation and construction project included the addition of an east wing to COCA's existing facility. The new wing, which doubled COCA's size, features a 450-seat theater, more than 8,000 SF of new studio space, performance lab, community commons area, classroom space and a designated area for families to drop off and pick up students.
Phase 1 of the project consisted of renovating the existing Founders Theater into a sky-lit performance lab, two new dance studios and upgrading two other spaces into an art and design space - called the Gold Studio and the Dierbergs Teaching Kitchen.
Phase 2 included the demolition of the 2005 addition to make way for the new 47,000 SF, two-level addition. The new addition features a 450-seat theater, three new dance studios, community and administrative space.