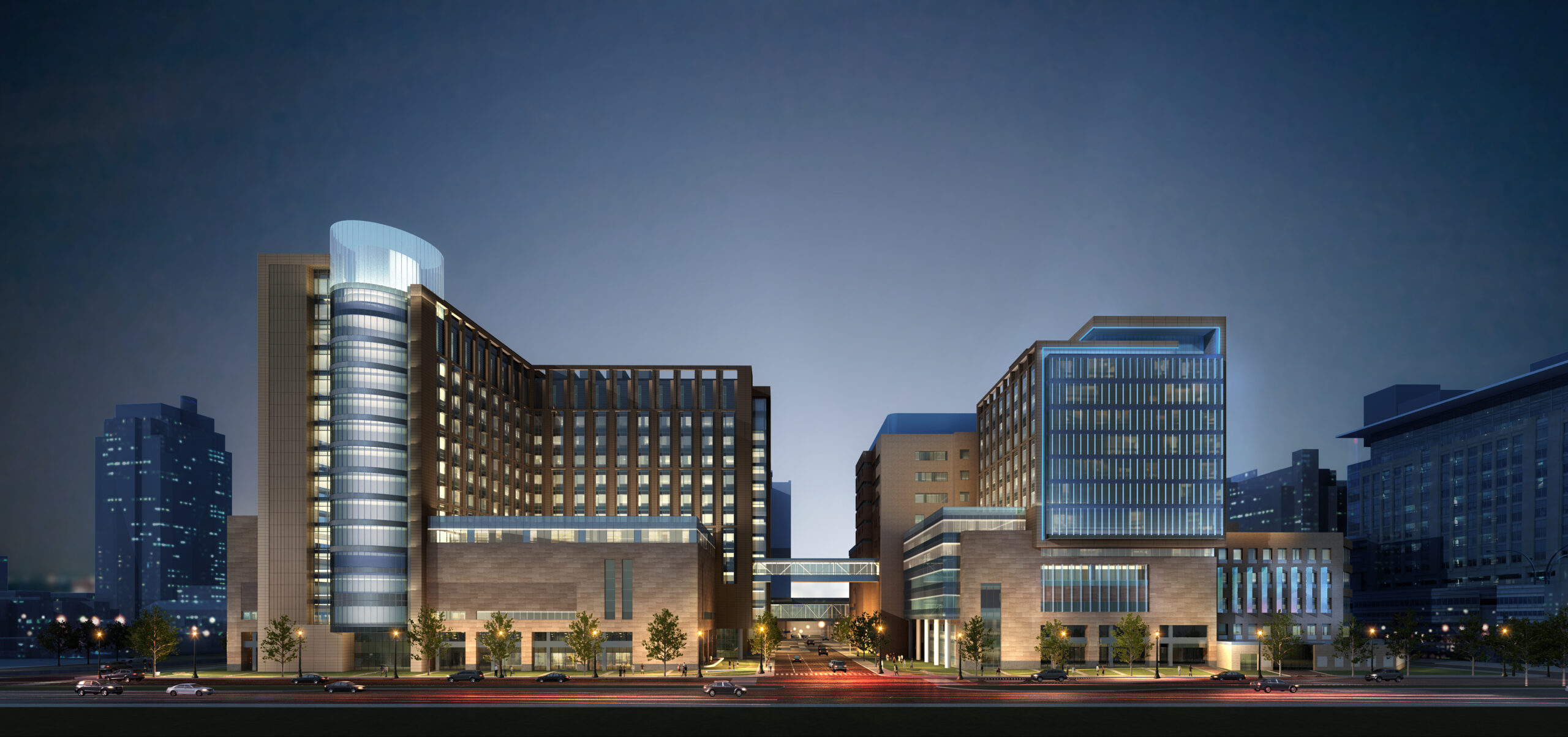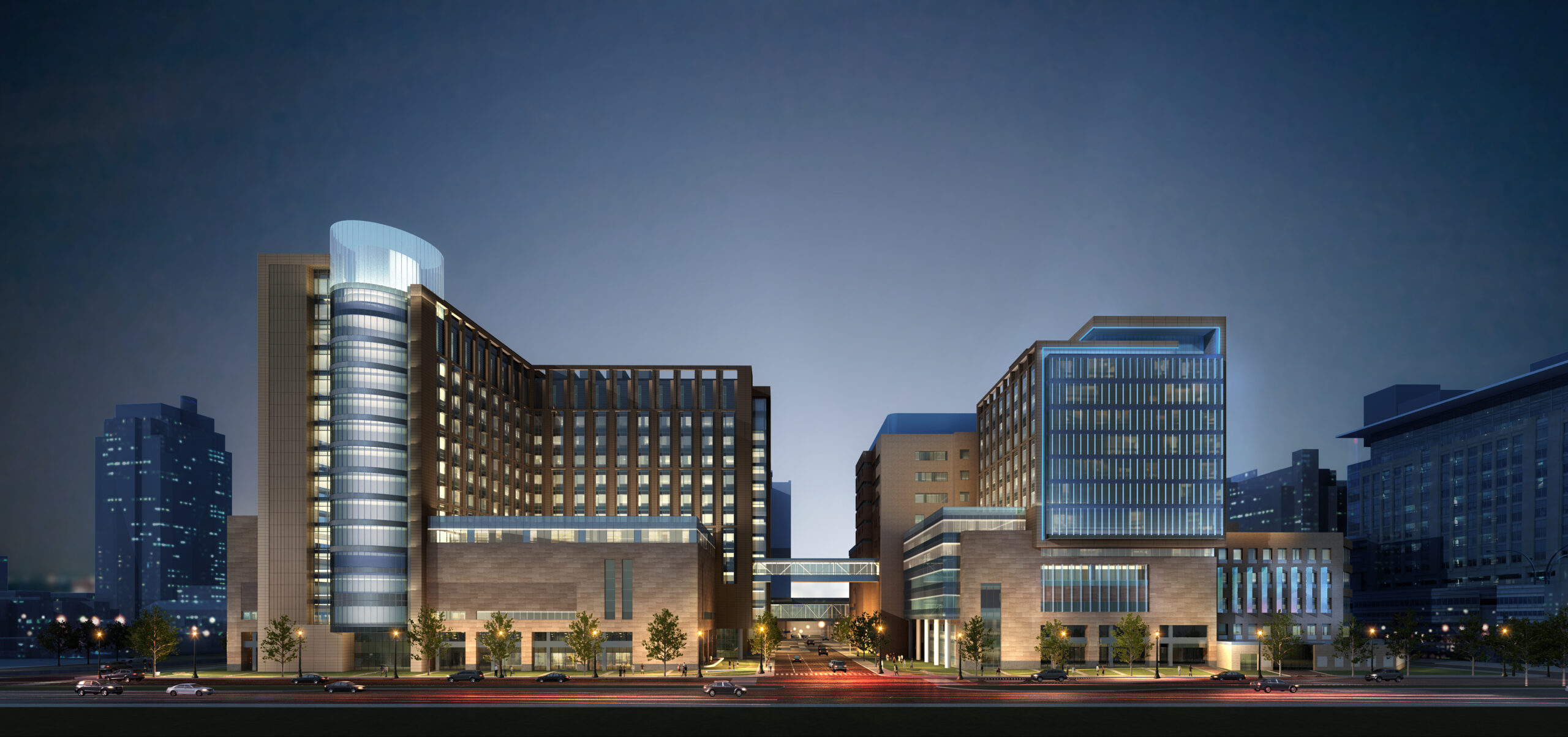 BJC HEALTHCARE
Washington University Medical Center Campus Renewal
As a member of the ACW Alliance, S. M. Wilson performed a major construction and renovation project to transform the BJC HealthCare/Washington University School of Medicine campus. The project included a new inpatient tower at Barnes-Jewish Hospital (BJH), a major expansion of St. Louis Children's Hospital (SLCH) and improvements to campus public spaces.
The new, 12-story inpatient tower at BJH adds 545,000 SF of hospital space and 406 parking spaces on two levels beneath the tower. With 185 new private rooms, the facility includes Women and Infant services adjacent to the SLCH neonatal intensive care unit; expanded and consolidated inpatient Siteman Cancer Center services and other surgical programs; and diagnostics and support services.
The 12-story, 214,000 SF expansion of SLCH features 136 new private patient rooms, an expanded NICU and one level under the expansion to accommodate valet parking.
The project also features renovations to the Schoenberg Pavilion which is connected to an elevated pedestrian walkway and remained occupied during construction. This involved the decanting of 15 departments in preparation for a full structural demolition and replacement of the courtyard deck. The decanting required our team to build and utilize a Swing Space program that could temporarily house up to 10 departments in a space built to their needs. This allowed the team to effectively shift departments within the area to allow continuation of construction and minimize the impact to their departments.