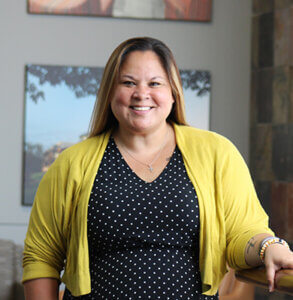 St. LOUIS — S. M. Wilson & Co. recently welcomed Jennifer Hasamear as the company's new Communications Manager.
As Communications Manager, Hasamear will assist in the management of the S. M. Wilson brand and the telling of the company's story. She will also be responsible for the generation and distribution of public relations materials, as well as identifying opportunities to better enhance the brand and its ambassadors. In addition to public relations, her activities also include generation of social media and website content; managing data collection; coordinating photo shoots for projects and employees; and creating informative and aesthetic marketing materials and company graphic content. 
A Webster University graduate, Hasamear began her career as a journalist with the Suburban Journals and then the Belleville News-Democrat. She segwayed into marketing communications for the Illinois Region of the United Way of Greater St. Louis. Hasamear went to Saint Louis University, where she became knowledgeable in Development Marketing with the University's Advancement Department. She then ventured into the A/E/C industry nearly 10 years ago, where she gained knowledge and expertise in architecture, engineering and now construction. 
S. M. Wilson is a full-service construction management, design/build and general contracting firm with headquarters in St. Louis and offices in Edwardsville, IL and Cape Girardeau, MO. Founded in 1921, and celebrating its 100th year of serving the community, S. M. Wilson is dedicated to going above and beyond expectations for their clients by putting people first. The 100% employee-owned company is one of the leading construction management firms in the Midwest. For more information, visit www.smwilson.com.