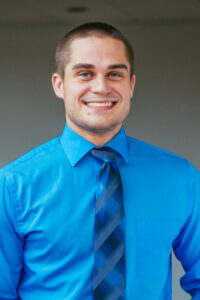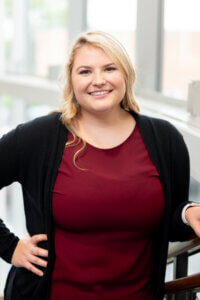 From left: Brad Homes, Emily Bozarth

ST. CHARLES, MO – S. M. Wilson & Co., a St. Louis-based construction manager and contracting firm, has promoted Brad Homes to Senior Project Manager and Emily Bozarth to Assistant Project Manager.
Homes has worked at S. M. Wilson over the past eleven years as a project engineer, assistant project manager and project manager. As Senior Project Manager, Homes is now responsible for overseeing the entire construction process from groundbreaking to closeout including managing the project team, maintaining documentation and ensuring the project aligns with the client's budget and schedule goals. He is currently working on the new $7.5 million fire station and administrative building project for the Godfrey Fire Protection District in Godfrey, IL.
Bozarth joined S. M. Wilson in 2016 as an intern through the firm's Project Engineer Intern Program. Since then, her work has focused on the firm's healthcare and medical facility projects, ranging from $75,000 to $32 million. She is currently working on several projects at Blessing Hospital in Quincy, IL. As Assistant Project Manager she is now responsible for subcontractors management including workforce diversity and inclusion, reviewing and coordinating submittals and RFIs, and maintaining communication with the client and project team.

ABOUT S. M. WILSON & CO.
S. M. Wilson is a full-service construction management, design/build and general contracting firm with headquarters in St. Louis and offices in Edwardsville, IL and Cape Girardeau, MO. Founded in 1921, S. M. Wilson is dedicated to going above and beyond expectations for their clients by putting people first. The 100% employee-owned company is one of the leading construction management firms in the Midwest. Areas of expertise include K-12 education, commercial, healthcare and industrial projects. For more information, visit www.smwilson.com.
#  #  #

Media Contact:
Rachel Brown
rbrown@synergy-pr.com
314.266.7035