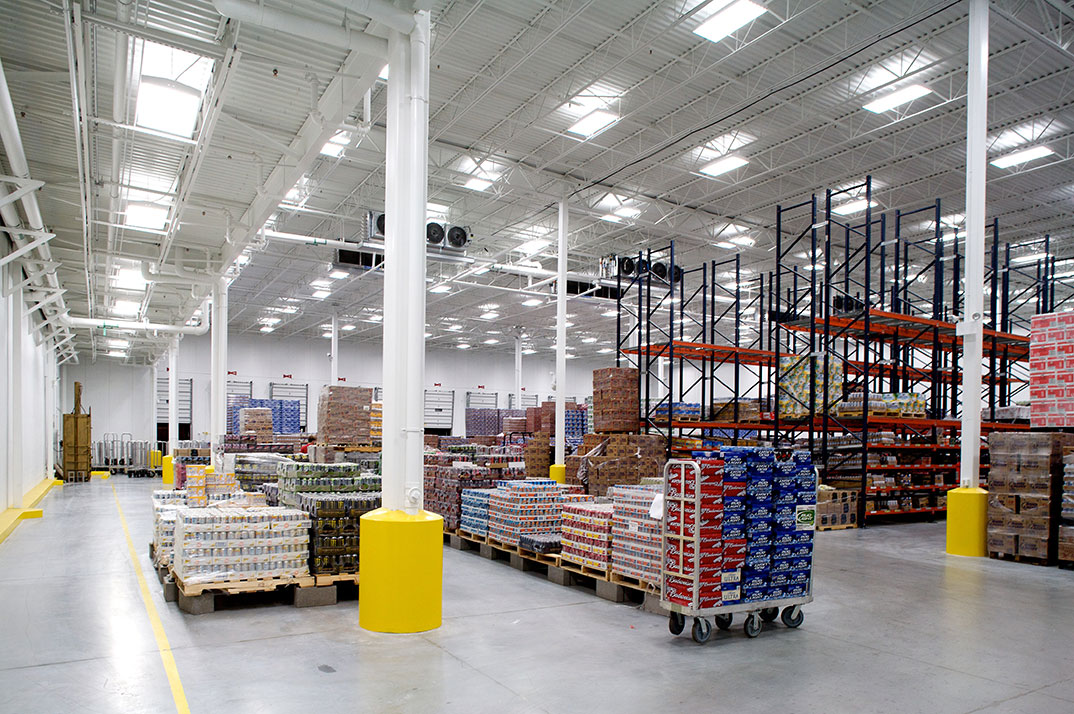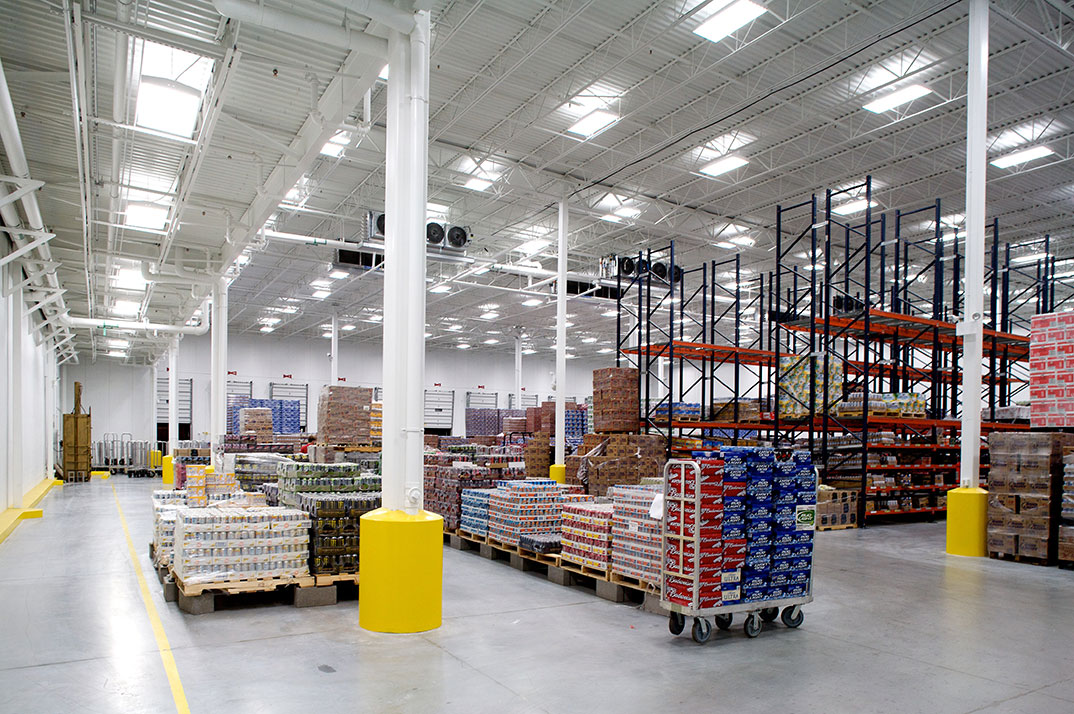 STANDARD SALES COMPANY
Office and Distribution Facilities
S. M. Wilson has provided construction services to three offices and distribution centers for Standard Sales Company.
The Olive Branch, Mississippi project added 41,000 square foot of new controlled environment warehouse (CEW) and receiving space, converting the wholesaler's means of operation from primarily a drive-thru with side load trailer configuration to a loading dock with rear load trailer operation. In addition to the expansion, significant upgrades and renovations occurred inside the existing facility, including a water cooled chiller system providing refrigeration and air conditioning throughout the existing and expanded CEW spaces and existing office area, a new draft cooler, new break room, new sign shop and renovated office areas.
The new 112,085 SF Lubbock, Texas facility was built on a 21 acre site. The project consisted of a controlled environment warehouse (CEW), draft cooler, sign shop, point of sales storage, cooperage, administrative and executive offices, training rooms, hospitality room and maintenance areas. The facility included vertical dock levelers for tractor trailers and a drive-thru for side load trucks.
The new Odessa, Texas facility consisted of 170,550 SF office and distribution facility was built on a 20+ acre site in booming Odessa, Texas. The project included administrative and executive offices, hospitality room, training and break rooms, fitness and locker rooms, controlled environment warehouse (CEW) space, sign shop, repack, draft and neon repair and POS storage areas. The facility also featured an outdoor pavilion to be used as additional hospitality and entertaining space.