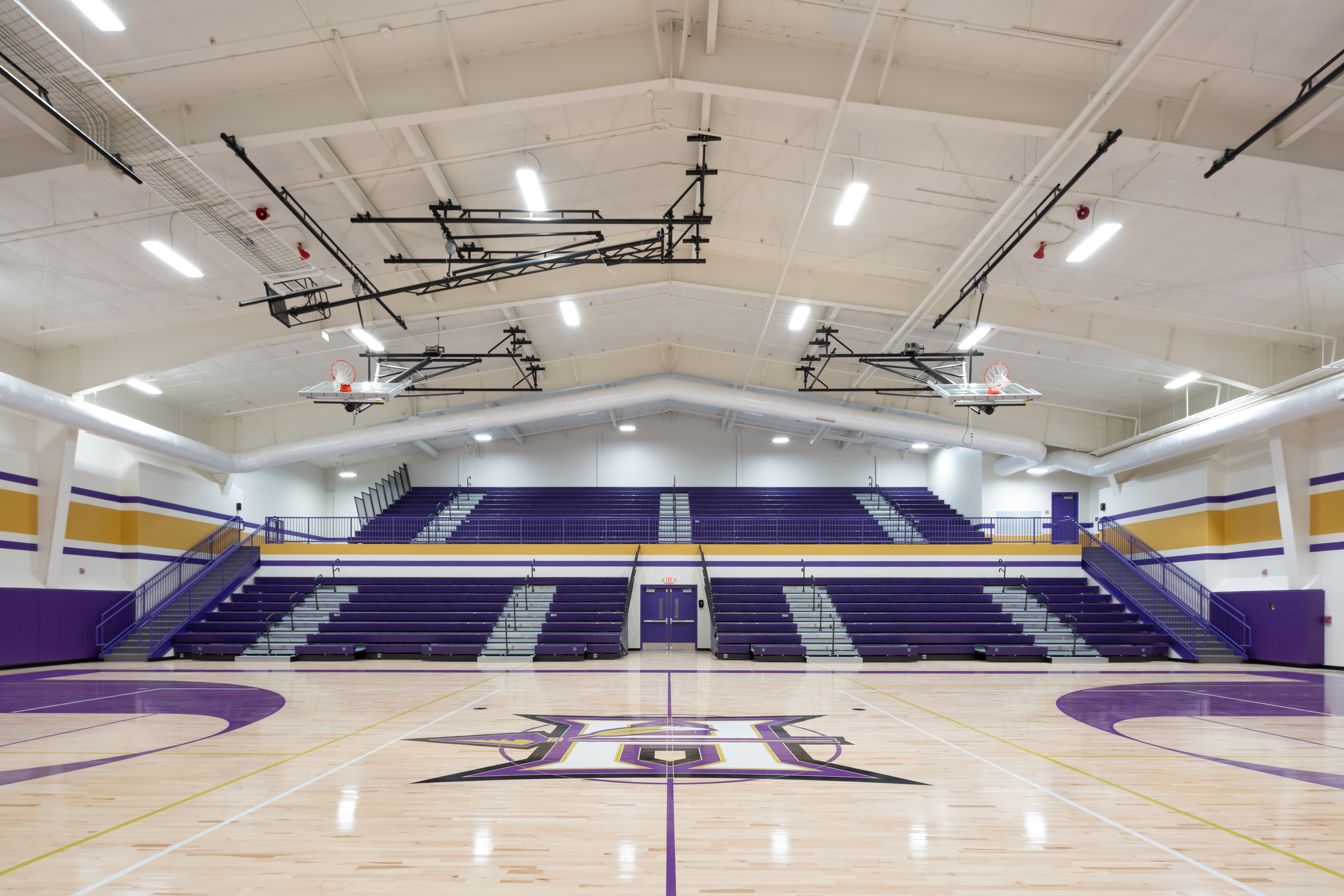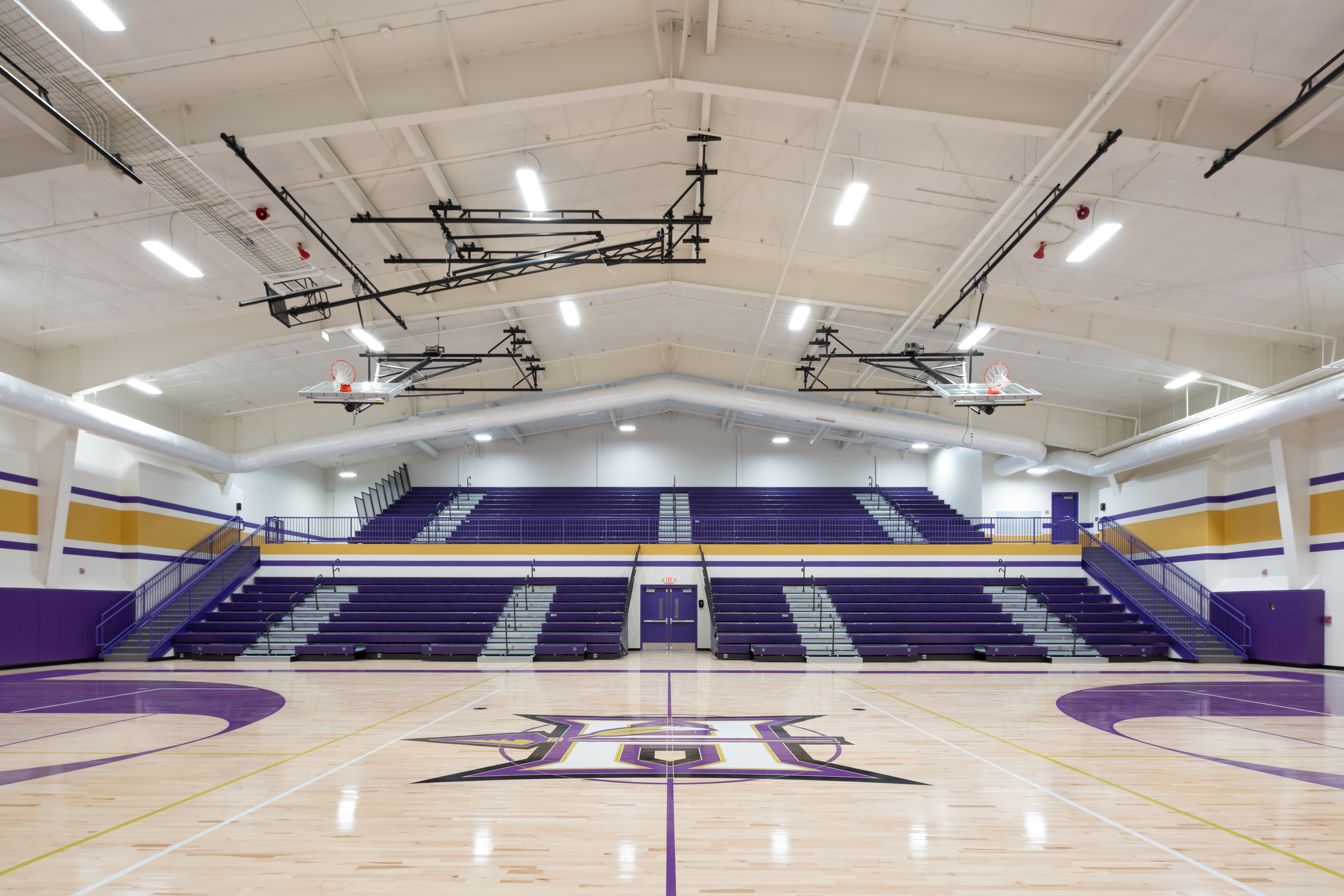 HALLSVILLE R-IV SCHOOL DISTRICT
Primary School Additions & Renovations
The District was in need of additions and renovations to their existing buildings to alleviate future overcrowding due to growing student enrollment within the community.
This project included adding 25,622 SF to the existing Hallsville Primary School while the school was occupied. A new gymnasium features lobby and concession spaces, six retractable ceiling-mounted basketball goals, one retractable ceiling-mounted volleyball net, locker rooms and seating for 800 spectators. A new second grade wing added eight new classrooms and associated ancillary support rooms. The additions also included areas designed as FEMA 361 / ICC 500 rated storm shelters with the capacity to accommodate up to 800 people.
S. M. Wilson also went above and beyond to manage the project's scope and budget. Our scheduling and budget management efforts allowed the District to add additional projects to the bond issue program, completing more scope than originally anticipated.