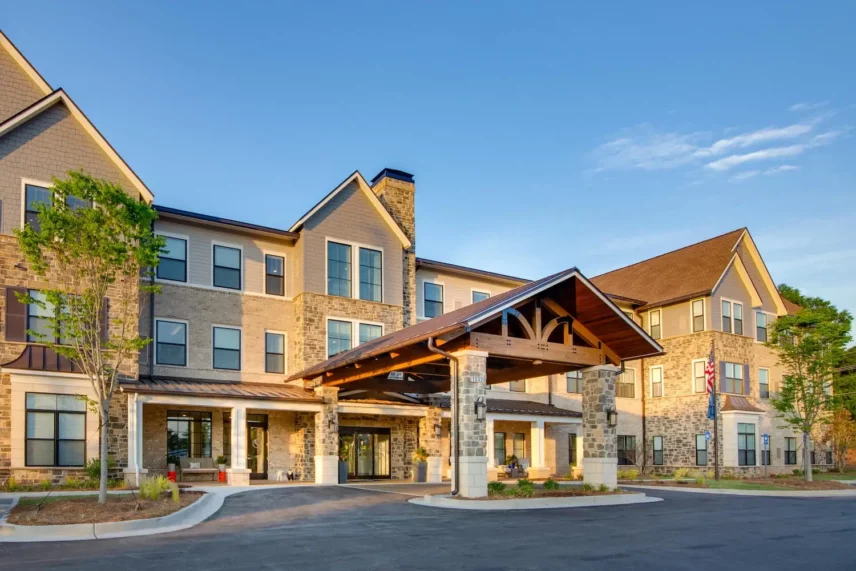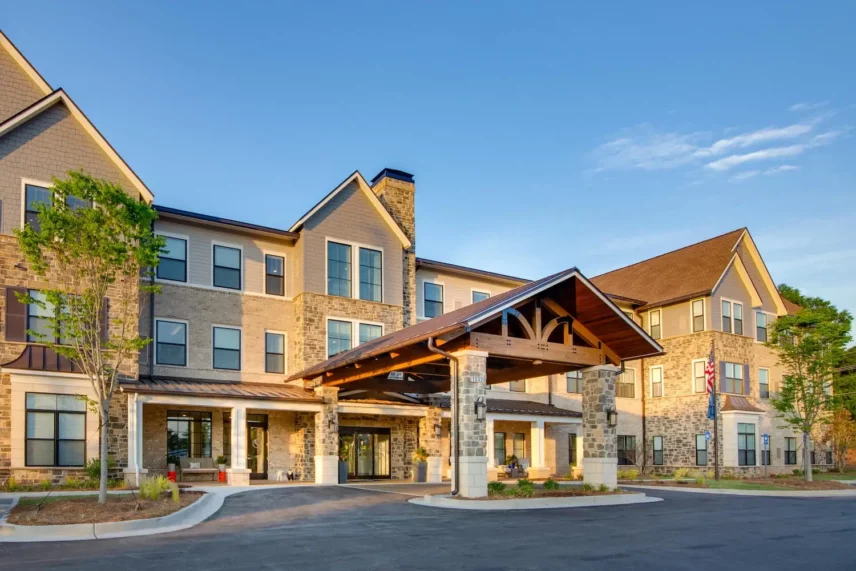 FORMATION DEVELOPMENT GROUP
Solana East Cobb New Assisted Living Facility
The three-story building features 66 assisted living care units, while the one-story wing features 28 memory care units.
The design of the building focused on the feel and atmosphere of the local community, and conveys a modern, southern charm. The site features an open courtyard for assisted living residents and a separate courtyard with large, decorative fencing for memory care residents.
First floor amenities include separate dining rooms for assisted care residents and memory care residents, as well as private dining rooms for each. Both dining rooms feature large glass doors that provide ample natural light and open to a covered patio. The first floor also features a cafe and living room area with a fireplace.
The second floor of the three-story building features a salon, library, fitness room and separate wellness room, an art studio and theater room are located on the third floor.
Common areas for residents were placed throughout the corridors to create home-like gathering spaces.