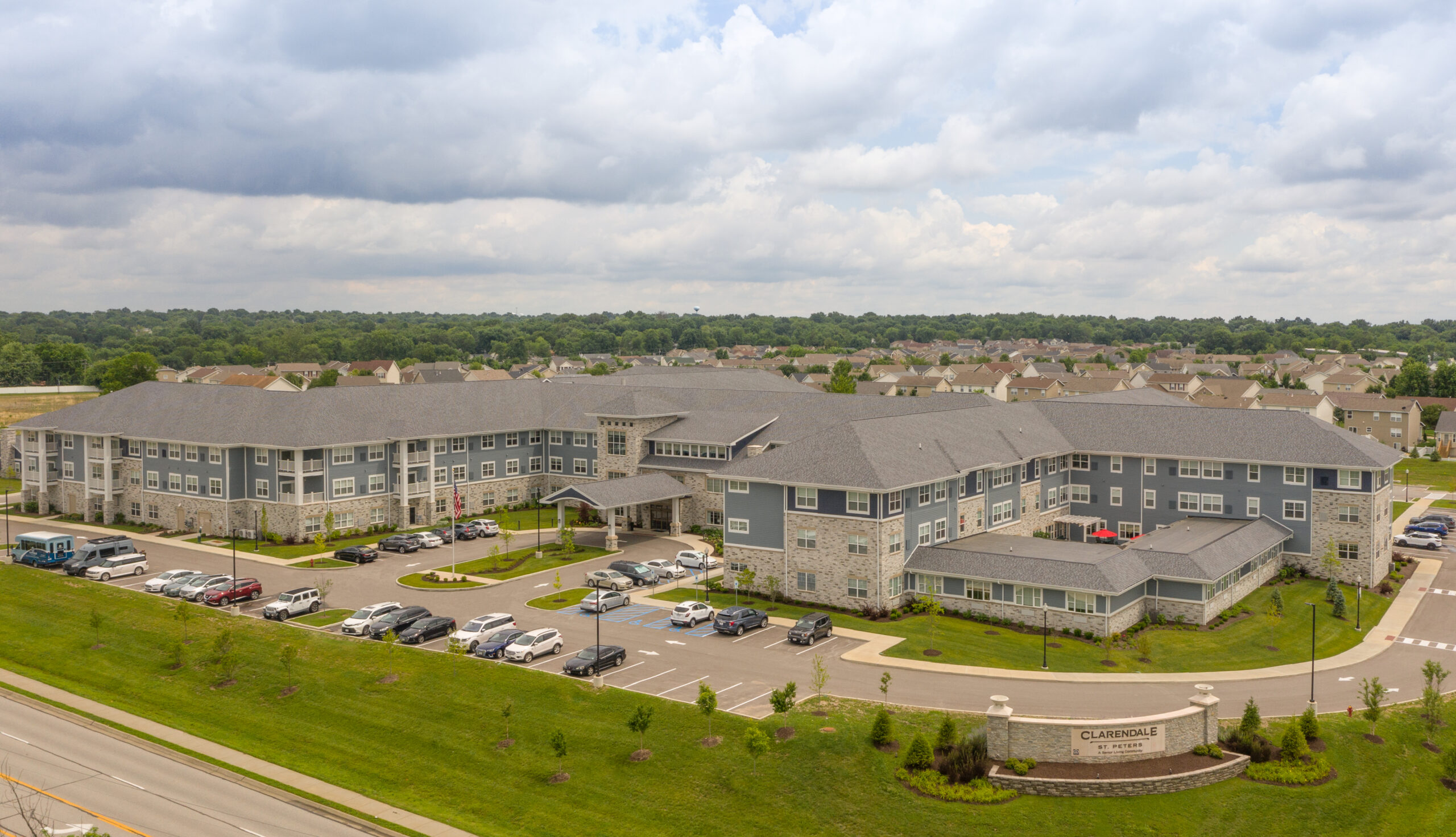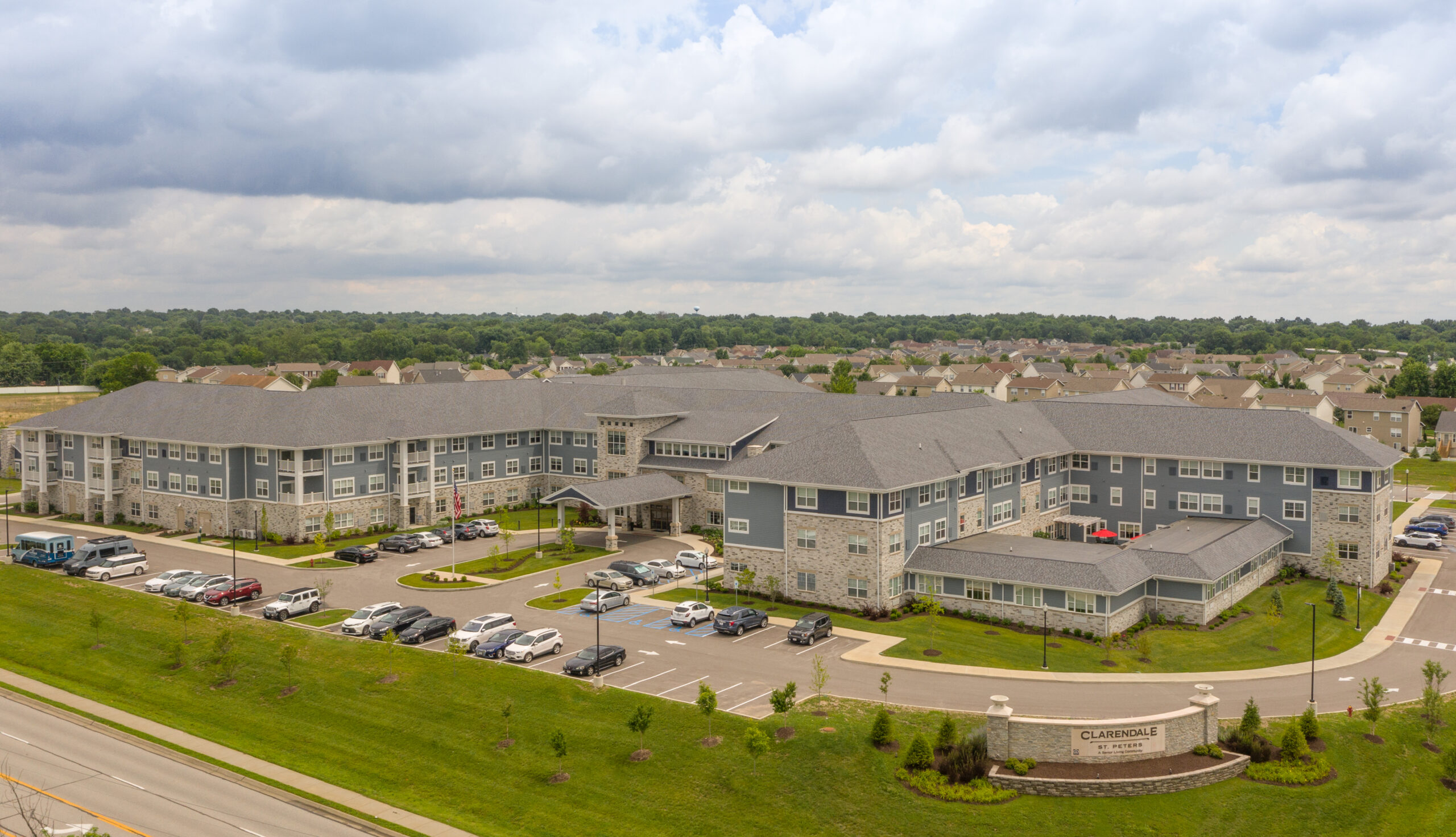 CLARENDALE ST. PETERS
New Senior Living Facility
The new senior living facility consists of a three-story main building featuring 65 assisted living units, 96 independent living units and 38 memory care units along with eight separate villas featuring an additional 16 independent living units.
The building design was intended to be complementary to the local community utilizing a stone panel and fiber cement siding exterior. The facility offers two memory care courtyards within the building footprint.
First floor amenities include separate dining rooms for assisted living, independent living and memory care residents. A first floor main lounge with a two-story ceiling height and balcony overlook is located adjacent to the first floor bistro.
The second floor of the three-story building features a pub/lounge, movie room, craft area, salon, cardio and exercise rooms. A multi-purpose, fitness and lounge are located on the third floor.