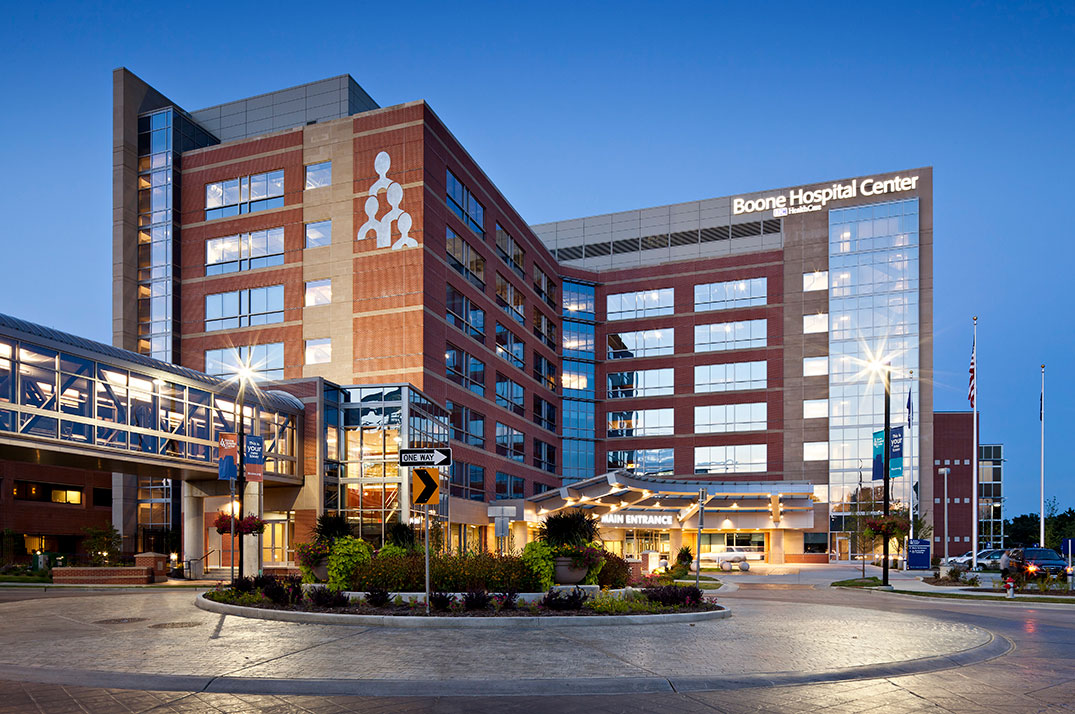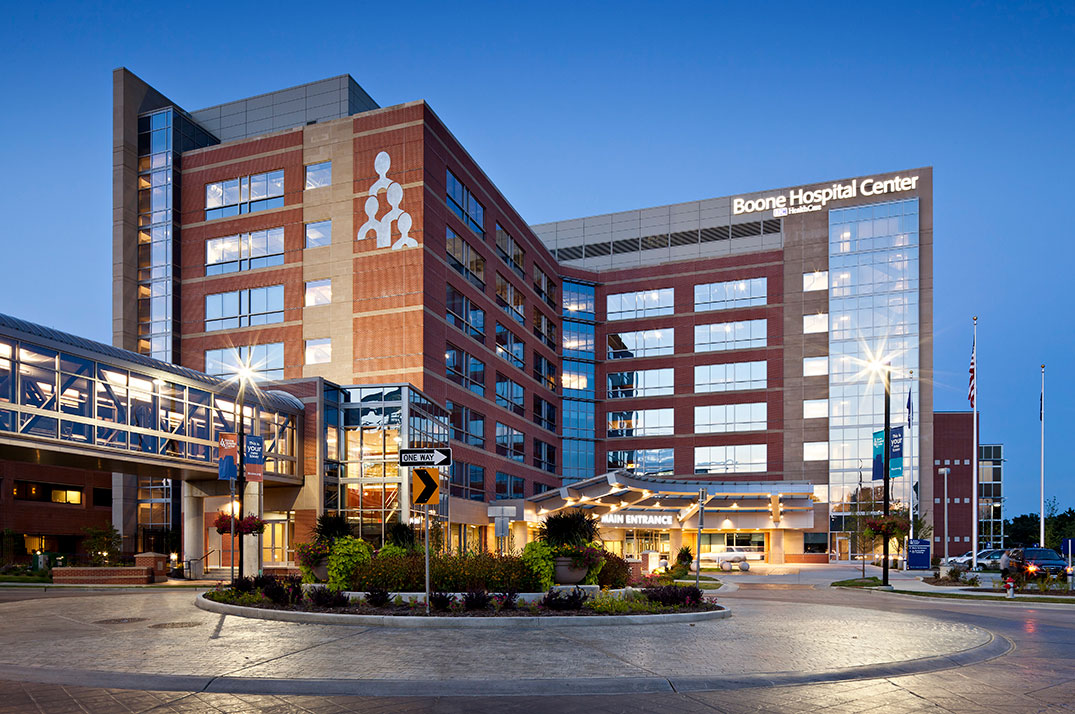 BOONE HOSPITAL CENTER
New Parking Garage & Patient Tower
With the addition of the new seven-level patient tower, the new lobby level has become the main entrance for the hospital. Boone Hospital Center's intensive care unit, located on the first and second floors, added 40 beds to increase patient capacity. The patient tower also provided 88 medical/surgical beds on floors two through four. A fifth and sixth level were also planned as shelled floors to provide for the Hospital's future needs.
The Hospital's existing laboratory was relocated to the new basement of the patient tower and consists of 20,000 SF of lab space and 5,000 SF mechanical support room space. The move relocated pathology, hematology, chemistry, micro biology and molecular testing as well as lab administration and support.
Adjacent to the new patient tower, a four-story parking structure with 933 parking spaces was constructed. A fully enclosed heated and cooled pedestrian walkway was constructed to connect the new patient tower to the new parking garage for easier access.
The project is LEED Gold.