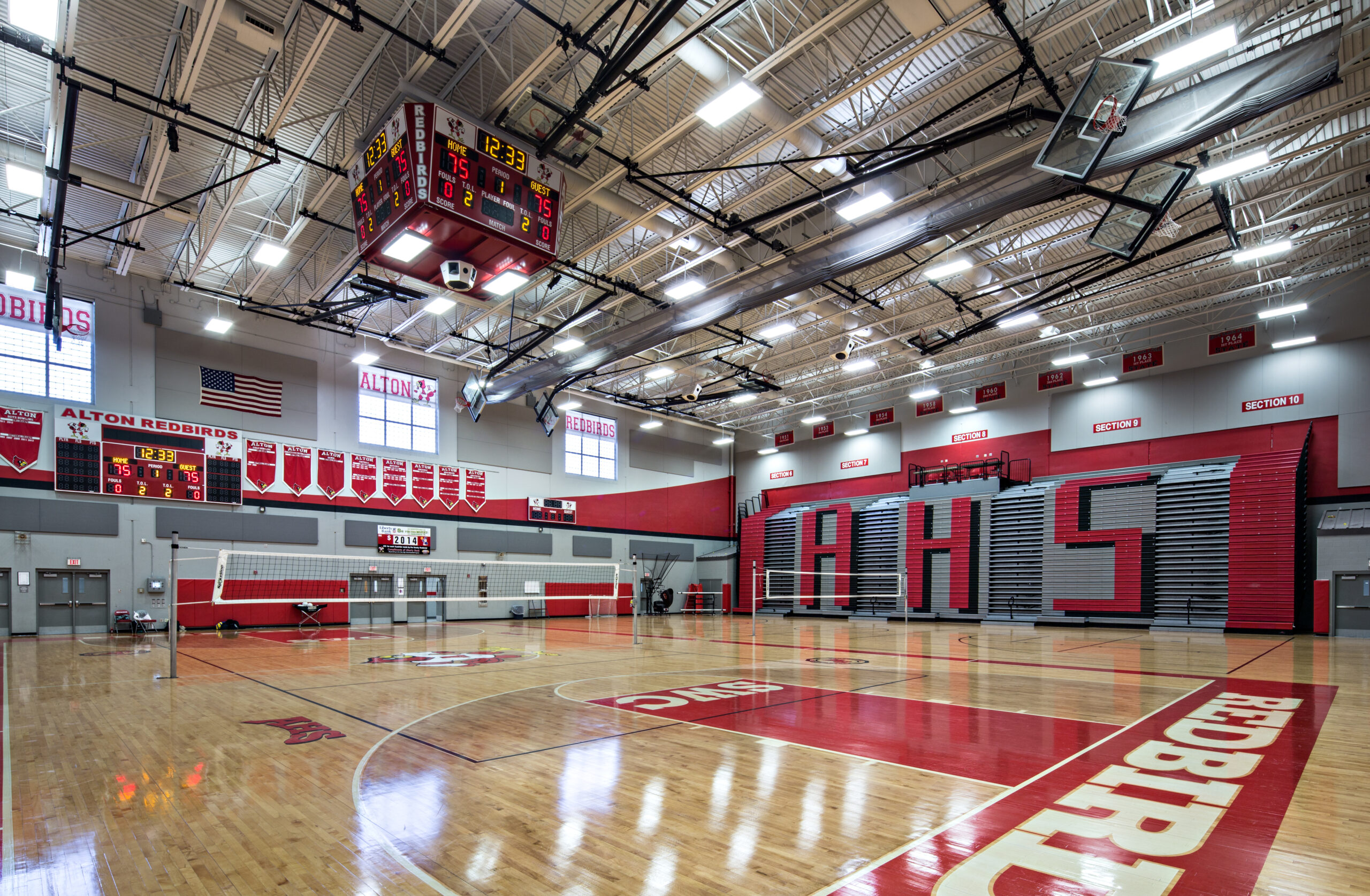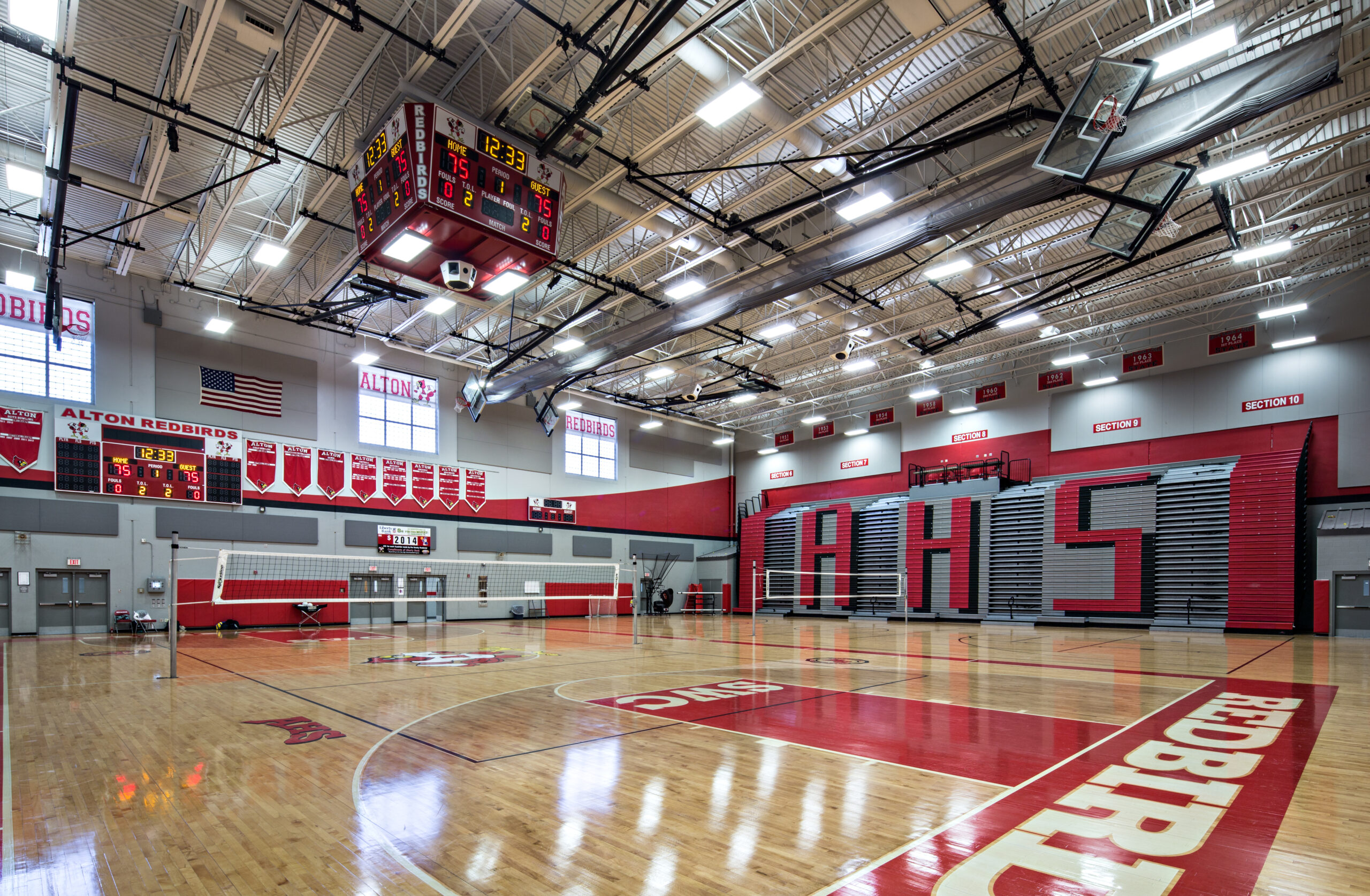 ALTON CUSD
New High School, Middle School Renovations, Health/Life Safety Work, and Athletic Fields
The $52 million new high school and middle school renovations project included the conversion of the J. B. Johnson Center into a new high school. The high school boasts a brand new three-story academic building as well as two existing buildings which were completely renovated and appear as new as the addition. S. M. Wilson also built several new athletic fields for the school.
The existing high school was renovated and converted into the District's new middle school. The project included many enhancements to the existing facility including the addition of air conditioning, a new multi-purpose gymnasium, a satellite cafeteria and new band rooms.
In 2008, S. M. Wilson began work on health/life safety updates to the eleven schools in the district. In June 2011, S. M. Wilson performed health/life safety updates at four elementary schools.
In 2014, S. M. Wilson constructed a new athletic complex on 29 acres adjacent to Alton C.U.S.D High School. The new complex allows student athletes to play and practice five different varsity-level sports—tennis, track and field, baseball, softball and soccer—on campus.
The most recent project includes providing health/life safety updates at Alton Middle School, Alton High School, West Elementary School, East Elementary School and Lovejoy Elementary School.