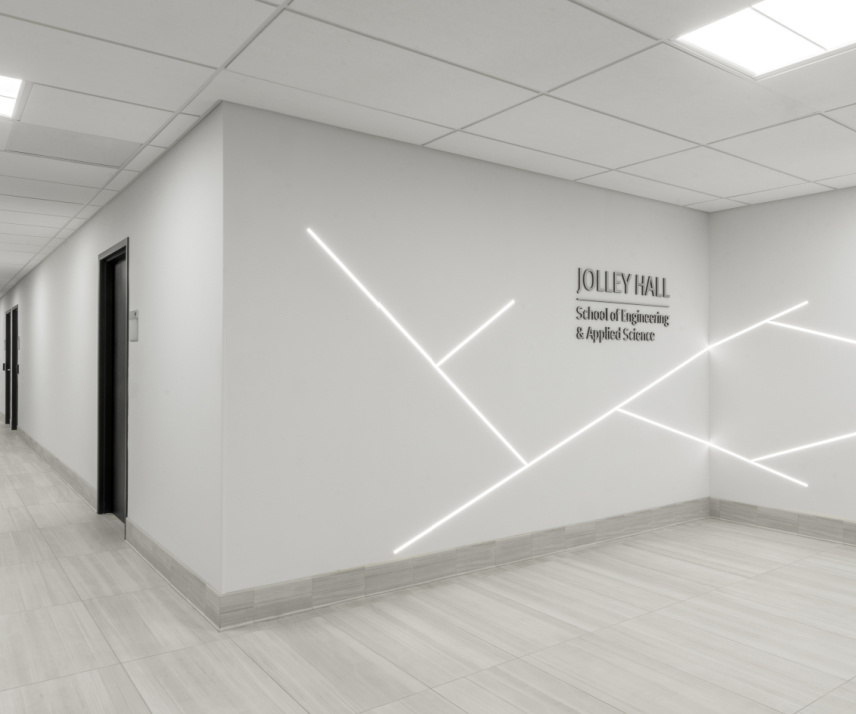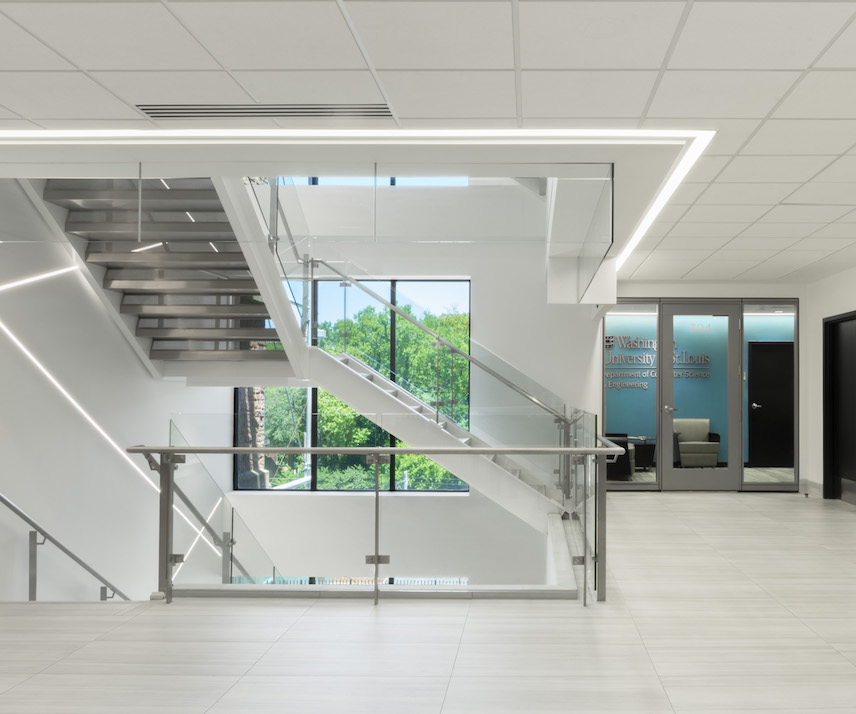 WASHINGTON UNIVERSITY
Jolley Hall Interior Renovations
Washington University's Jolley Hall, which houses the Department of Mechanical Engineering and Materials Science, received an extensive renovation while occupied. Jolley Hall directly connects to Ryan Hall, which was also occupied.
Renovations included office areas, research laboratories, student areas, conference rooms, work rooms, storage and break rooms. Also among the planned renovations was the removal of tile flooring throughout the building and the demolition of the first-floor staircase that ended at the third level. A new opening was created on the fourth floor that allowed a new monumental staircase with ornate features to be constructed with access to floors one through five. The design of the new staircase provides a connectivity between departments that the original space was lacking. LED light fixtures run diagonally up and down the 5-story wall near the stairwell, mirroring the movement of students as they take the stairs from floor to floor.
Delivered on time, this project was 5% under budget.