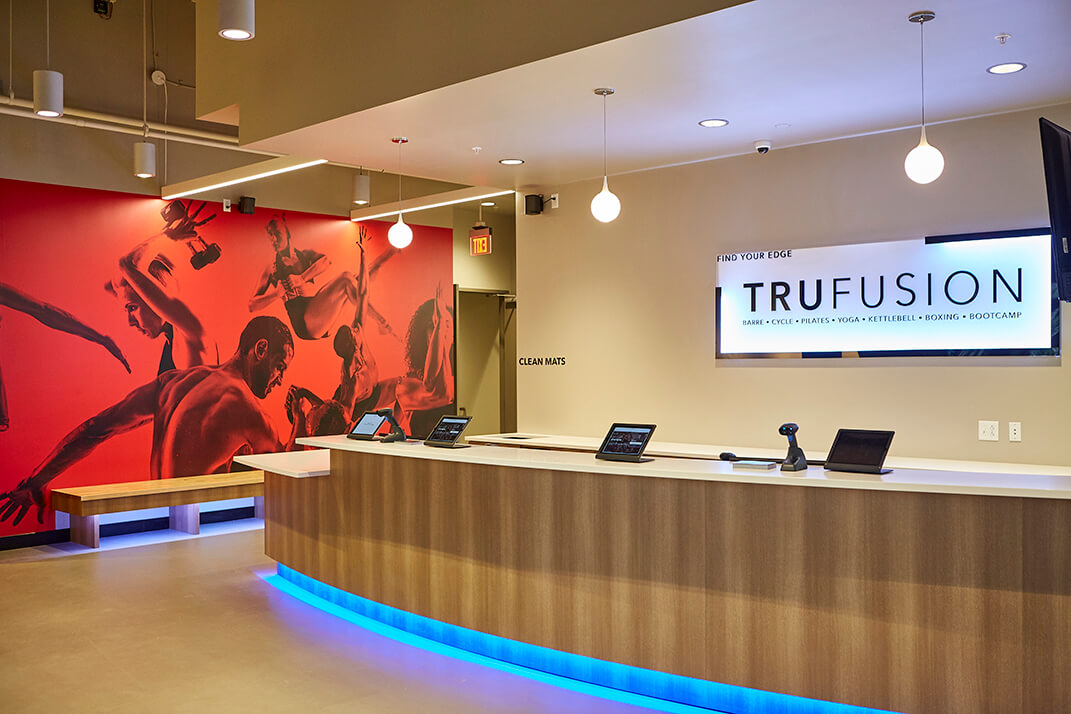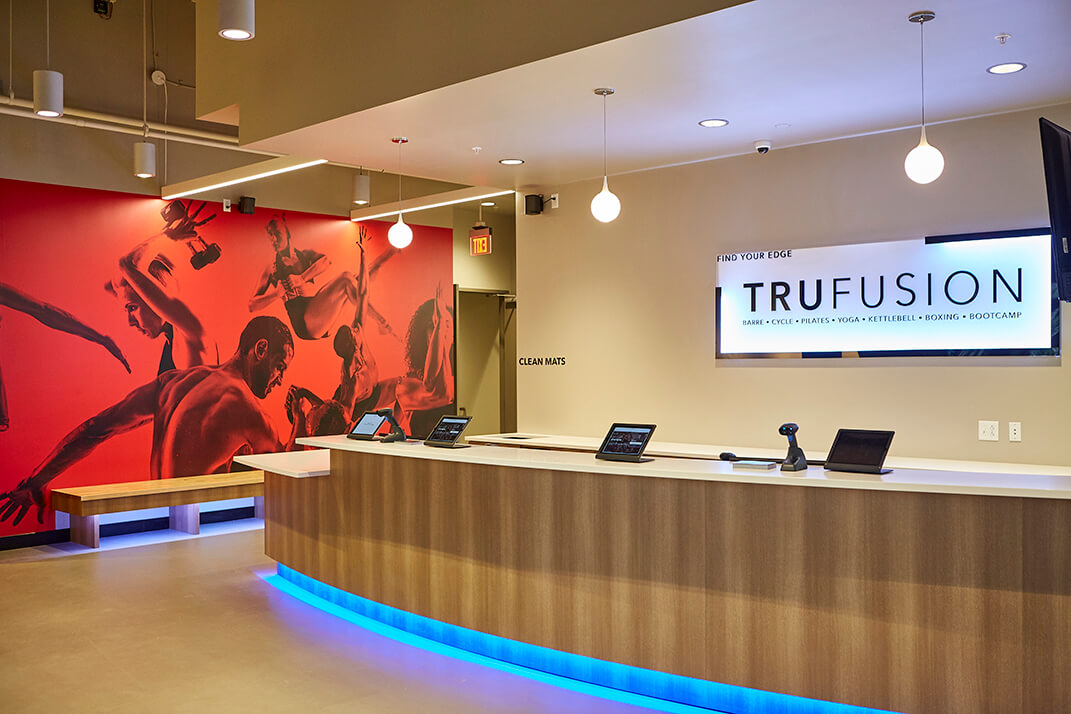 TRUFUSION STL
Exercise Center
S. M. Wilson was hired to remodel and fit out more than 17,000 SF for store front space in Clayton, Missouri into a new TruFusion gym. TruFusion STL is a group fitness facility offering more than 65 class styles including yoga, barre, pilates, bootcamp, boxing, cycle, aerial, kettlebell and battle ropes.
The high-end space consists of open space for training and cardio in addition to six classrooms, two of which are hot classrooms for both pilates and yoga. TruFusion STL also features a room for massage therapy, large locker rooms, a child care facility and an organic health restaurant with indoor and outdoor seating.
The gym was constructed in between two existing and occupied spaces thus requiring special sound attenuation. The hot Pilates/yoga rooms also have increased humidity and moisture control barriers.
Washington University's archives are directly under the locker rooms and restrooms. To ensure construction did not interfere with priceless material underneath the space, S. M. Wilson installed a raised platform for plumbing installation. There is also an intricate pan system with sensors to notify and shut off water in the event of a leak.