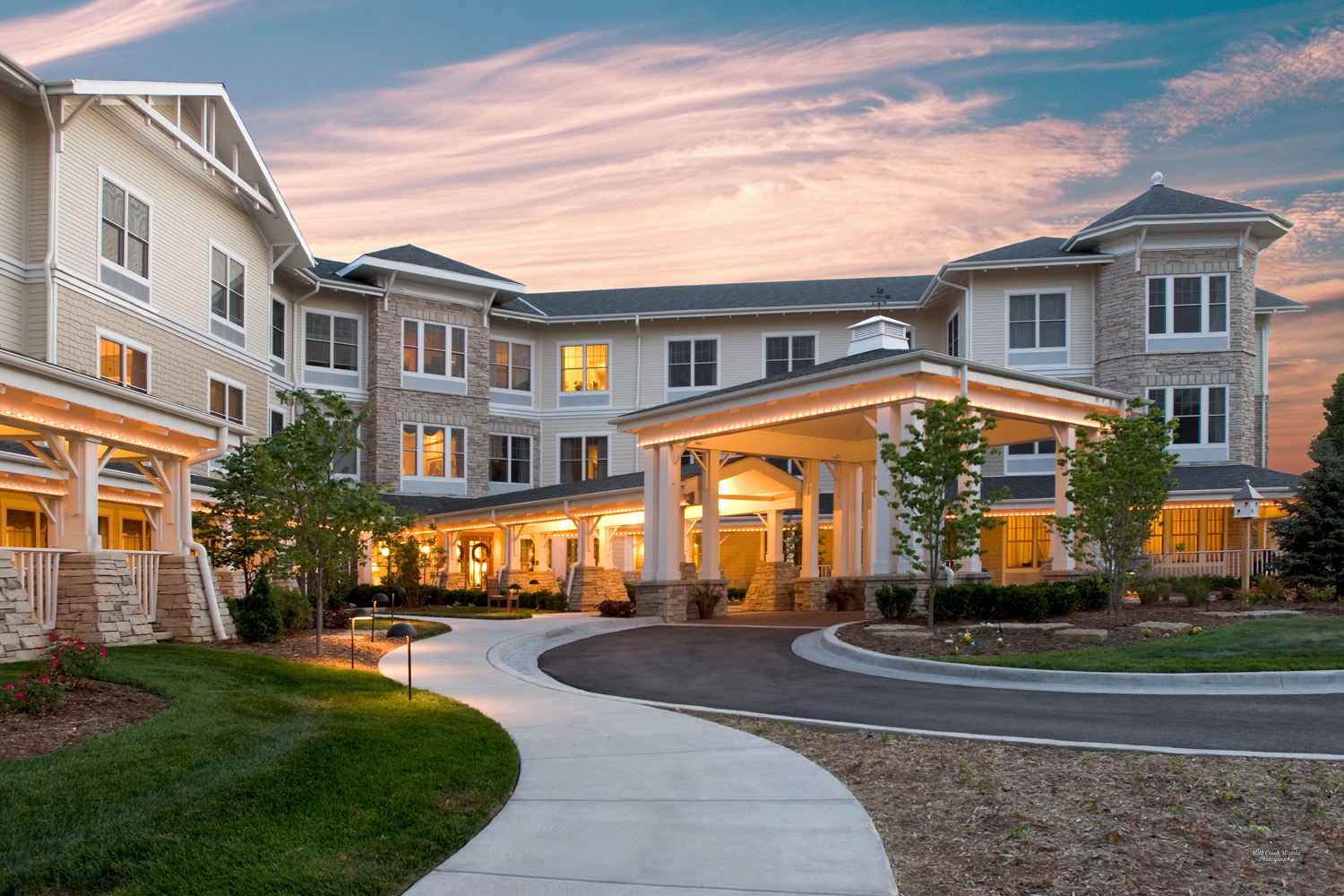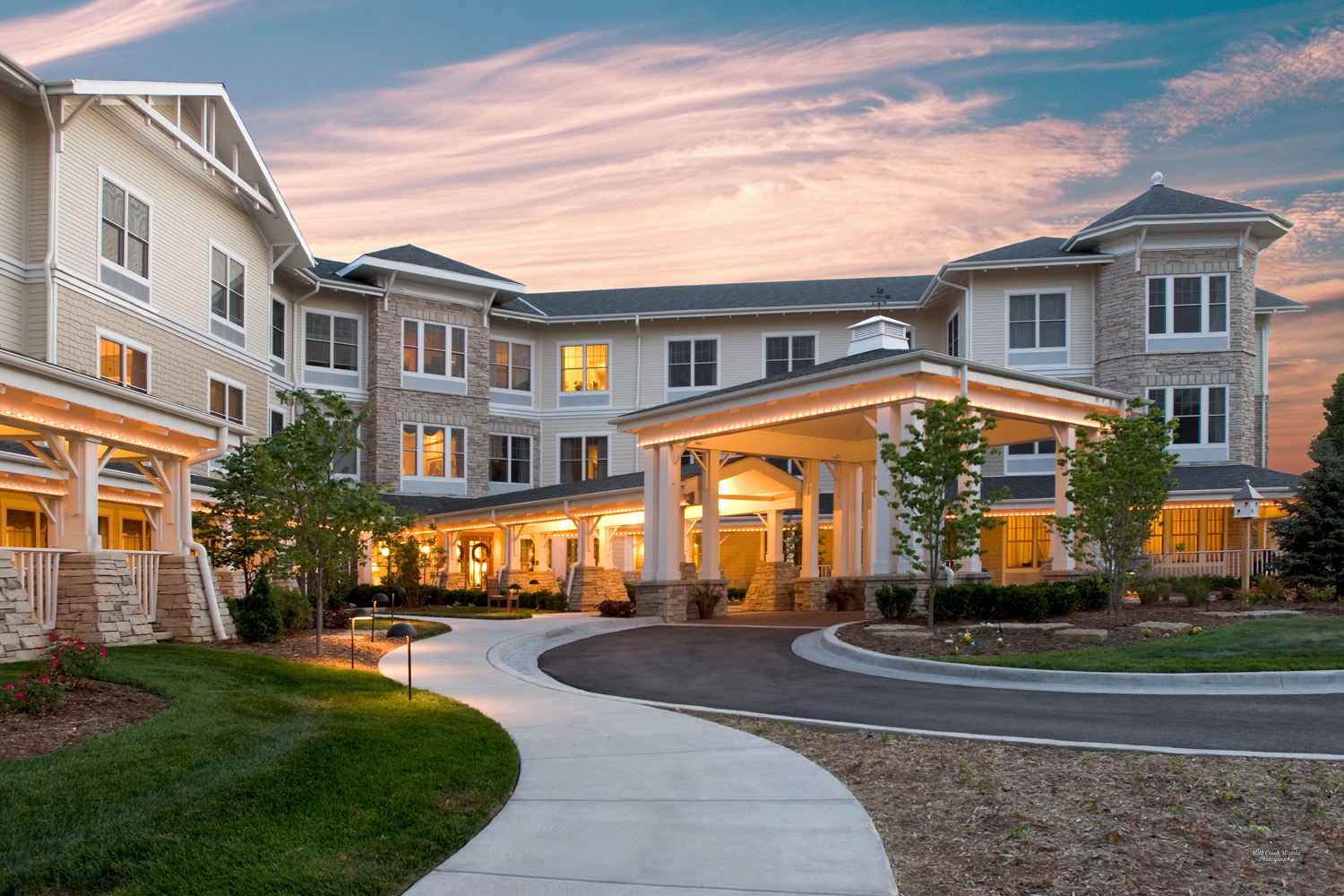 Sunrise Senior Living – Multiple Facilities
New Senior Care Facilities
S. M. Wilson has completed nine new senior living facilities in Arizona, Indiana, Missouri, Nevada and Kansas for Sunrise Senior Living.
- Tucson, AZ
- Clayton, MO
- Overland Park, KS
- Carmel, IN
- Lenexa, KS
- Leawood, KS
- Des Peres, MO
- Clayton On The Park, MO
Features of the multi-story facilities for assisted living and Alzheimer patients varied from location-to-location and included elegant community dining rooms, bistro, wrap-around porches and terraces, sunrooms with comfortable furnishings and artwork, activity and entertainment rooms, libraries and wellness/beauty/spa salons, fitness centers and more.
Independent living buildings include features such as a piano bar, exercise room and an arts and crafts area. Some projects also included underground parking garages. Locations also featured acres of beautifully manicured gardens and outdoor areas for the residents to walk and enjoy.
The facility also features beautifully manicured landscaping and gardens and outdoor areas for residents to walk and relax.