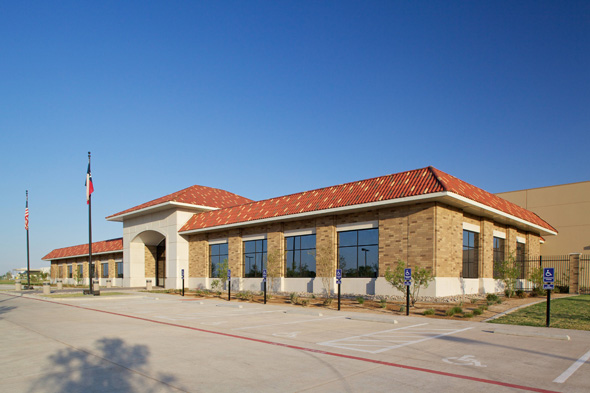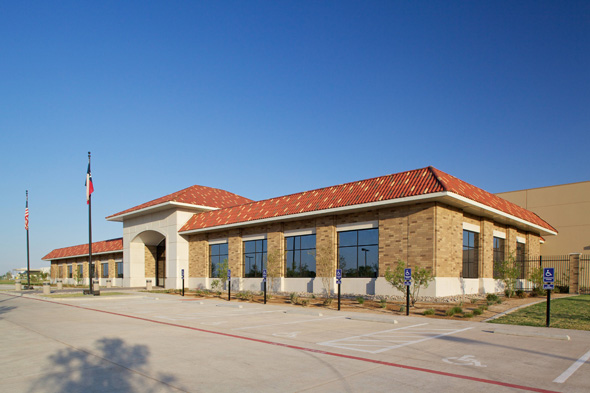 STANDARD SALES COMPANY, L.P. – LUBBOCK, TX

New Office & Distribution Facility
Built on a 21 acre site, the 112,085 SF facility consists of the new controlled environment warehouse (CEW), draft cooler, sign shop, point of sales storage, cooperage, administrative and executive offices, training rooms, hospitality room and maintenance areas. The facility includes vertical dock levelers for tractor trailers and a drive- thru for side load trucks.
Environmentally friendly and energy efficient features were integrated into the design and construction of this marquee facility. Components include insulated tilt-up concrete, high R value and reflective roof system, efficient chilled water cooling system, motion sensor lighting, reflective glazing, concrete paving, irrigation water well, low VOC finishes and adaptive landscaping.
The office component of the building features tributes to the architectural hallmarks of Texas Tech University including the multi- color brick veneer and clay tile mansard roof.