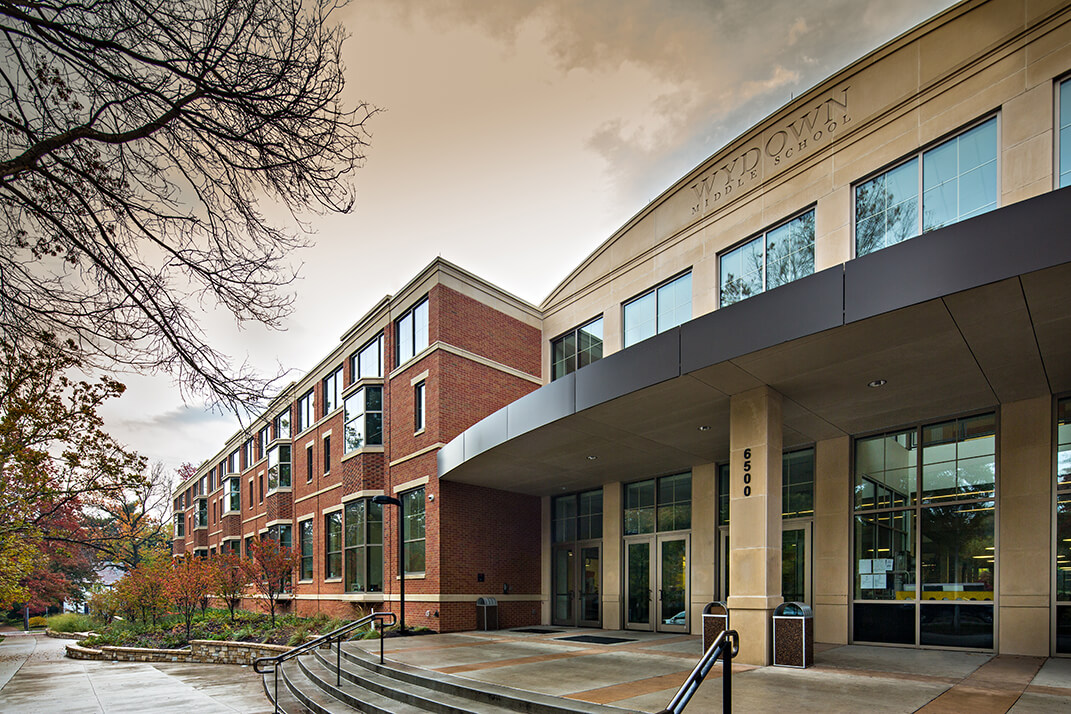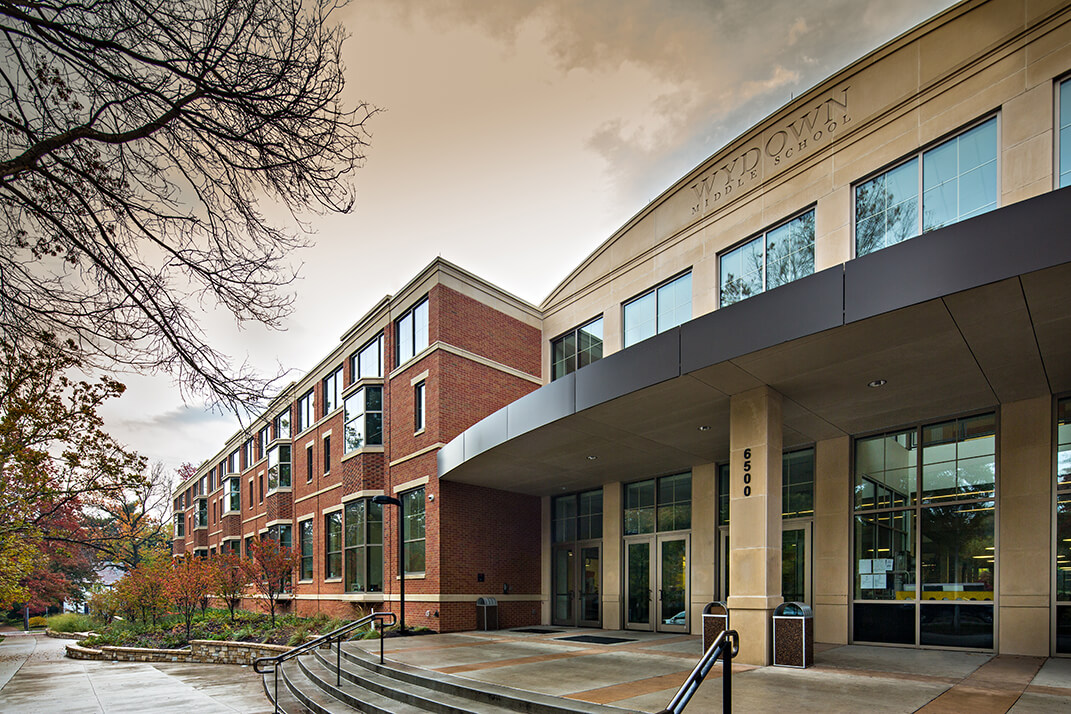 SCHOOL DISTRICT OF CLAYTON
Wydown Middle School
Construction of the new middle school took place in phases in order to ensure a continual flow of education in the existing school. Phase one, which included the academic and administrative spaces, was constructed in the open field space to the east of the existing building. After this portion was occupied, the existing classrooms and gymnasium were demolished and the new gymnasium, auditorium, music and arts area were built. The existing auditorium was demolished and new below grade parking and open field spaces were built.
The academic wing is separated from the arts and non-core wing by "Main Street," the central congregating and communication space of the building, which includes the cafeteria and library areas.
The building includes outdoor courtyard spaces, "green roof" areas, outdoor learning centers and is LEED Gold Certified.