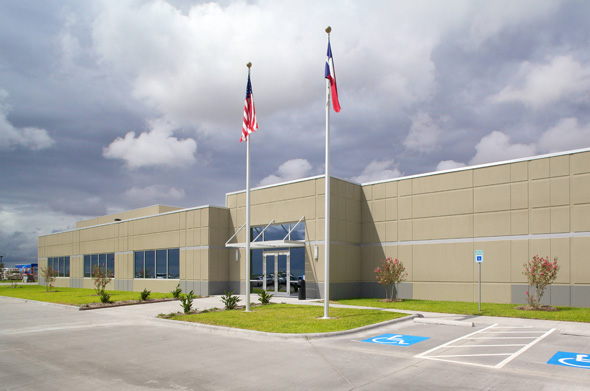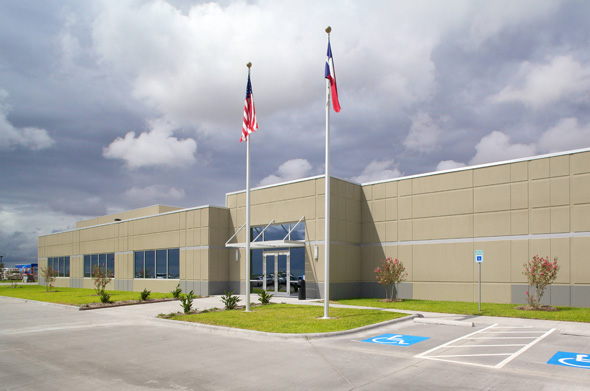 L&F DISTRIBUTORS – CORPUS CHRISTI, TX
New Office & Distribution Facility
L&F Distributors' new 157,000 SF office and distribution facility was constructed at a new site adjacent to the Corpus Christi International Airport West. The project included a controlled environment warehouse (CEW), drive thru, draft cooler, administrative & executive offices, training rooms and hospitality room. In addition, the project also included standalone maintenance and fueling facilities to service the vehicle fleet.
As part of the site development work, S. M. Wilson performed offsite improvements to the existing utility infrastructure and modified a Texas DOT road to allow for access into and out of the project site.
In addition to the inclusion of many energy efficient design elements, the building's structure, roof, windows and doors were designed and constructed to withstand high wind loads due to the geographic location of the facility, which sits along the hurricane prone Gulf Coast.